x
The Real Lives of Volunteer Coordinators
A Blog for us to Learn from Each Other
Get Started With Track It Forward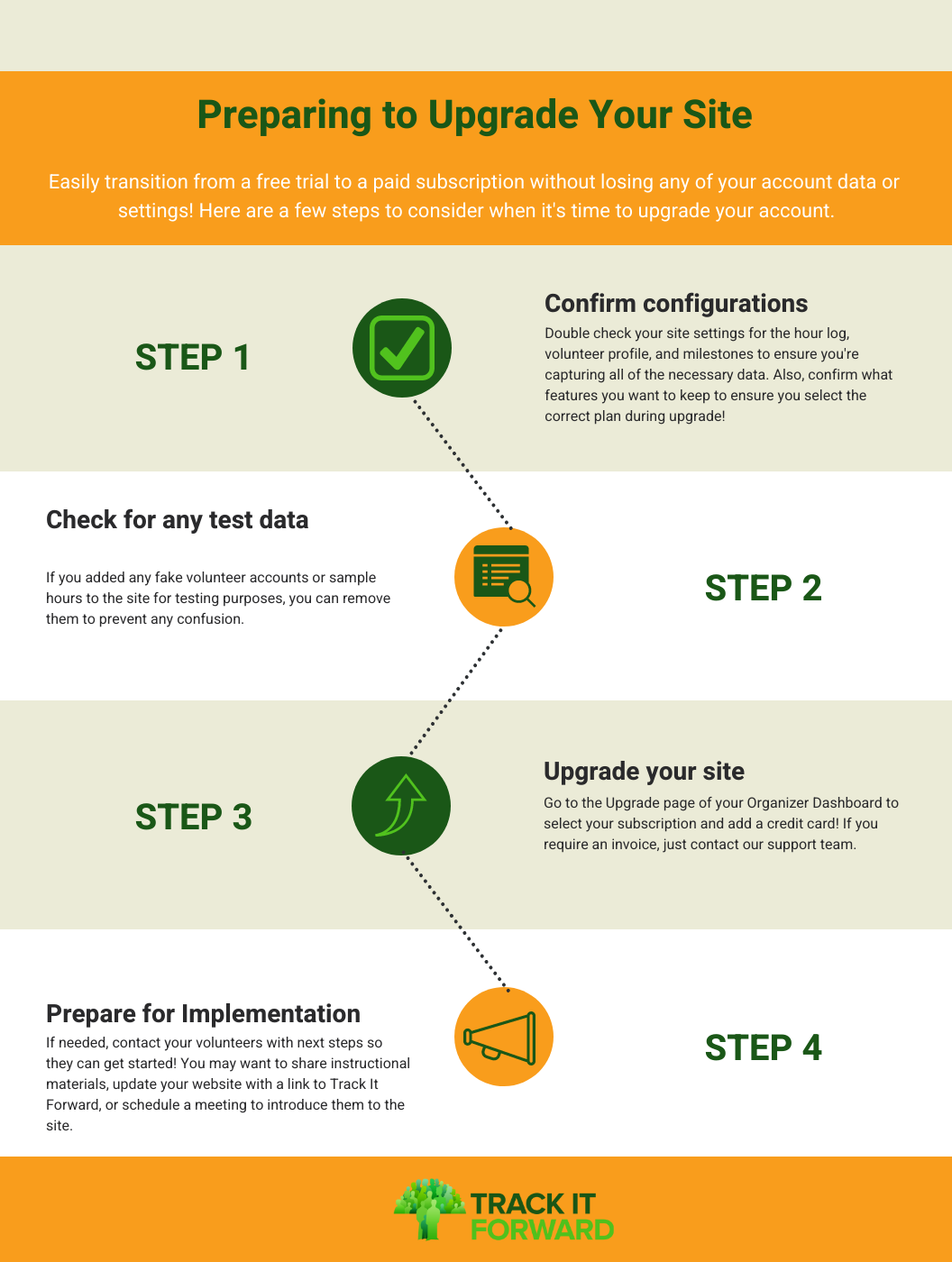 Organizations can easily transition from a free trial to a paid subscription without losing any account data or settings. Everything from your free trial period carries over to the paid subscription so you'll already be set up and ready to go!
Step 1: Confirm your settings and configurations
Double-check your settings for the hour log, volunteer profile, and milestones to ensure you're capturing the data you need. Also, review the features on your trial account and confirm which ones you want to keep for the paid subscription so you choose the correct plan. If you're uncertain what plan you need, you can review our Pricing page for a comparison of the options.
Step 2: Check for any test data
If you added fake volunteers or sample hours for testing purposes, you can delete them to prevent any confusion in future reports. If you don't have any test data or sample accounts, you can just skip this step!
Step 3: Upgrade your site
Go to Organizer Dashboard > Upgrade to select your subscription preference and add a credit card. If you require an invoice, just contact our support team to request one.
Step 4: Prepare for implementation
This will vary by the organization since some programs may have used the free trial period to onboard volunteers. Depending on your program, you may need to update your website with Track it Forward details, email volunteers with the next steps, or schedule a meeting to introduce the site to your group.
Other Articles in this Series