Time Tracking for Nonprofits
Our software makes it easy to track and report on volunteer hours. Collect volunteer data, event RSVPs, and communicate with volunteers all on one platform!
Increase Volunteer Engagement
It's easy for volunteers to log their own hours and for admins to approve them and generate reports.
Log hours anywhere with the mobile app
Verify hours with photos, GPS, signatures or emails
Track progress toward goals or milestones
How Track it Forward Works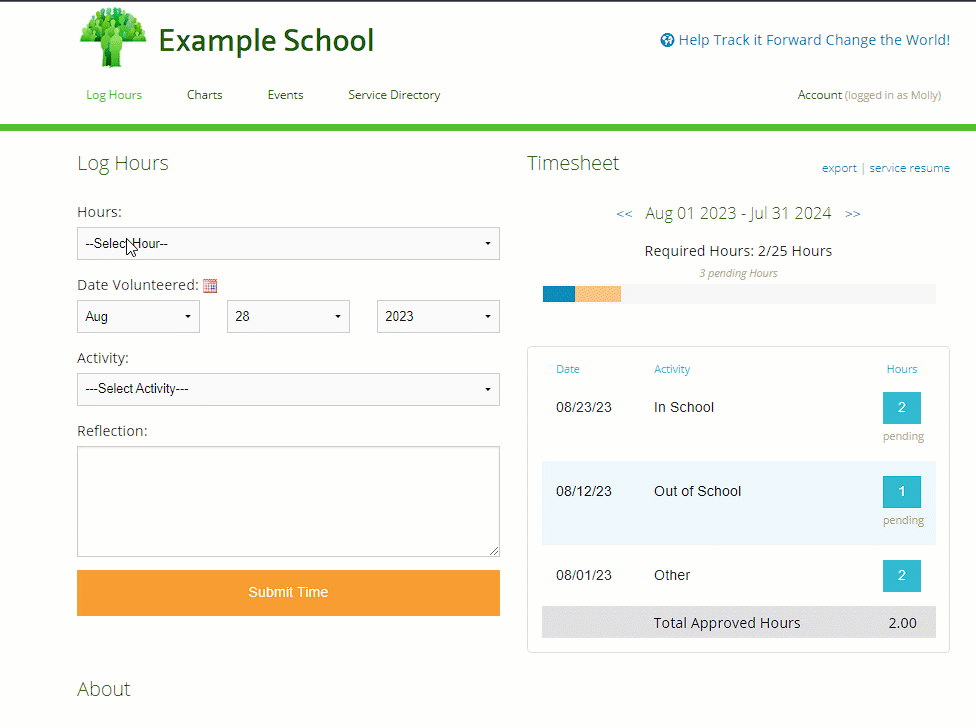 1. Log Volunteer Hours
Volunteers can log their own hours online, via the mobile app, onsite check-in, or event sign-in sheet.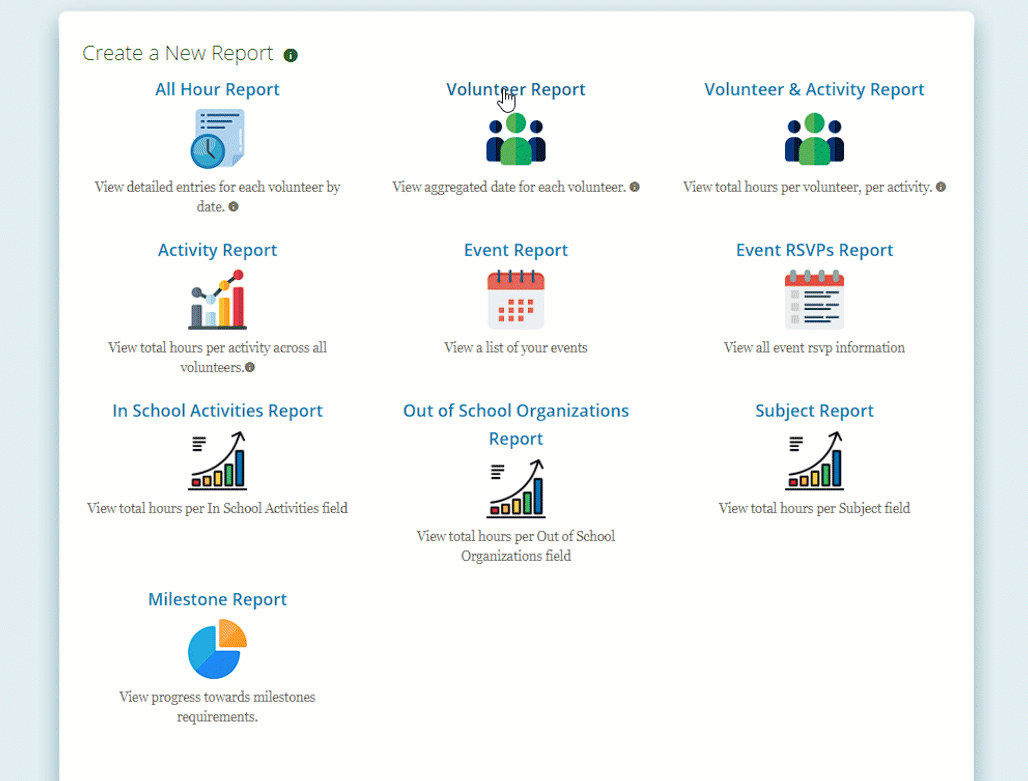 2. Review and Report on Hours
Admins can choose to approve hours or request advanced verifications, then generate reports on volunteer hours and activities.
3. Track Progress toward Goals
Volunteers and admins can track progress toward minimum requirements or goals using the milestones feature.
Our Features
Track it Forward is more than a time tracker, we have optional features to advance your volunteer tracking system as a whole. Choose how detailed you want your volunteer tracking to be!
Choose to approve hours and verify with photos, GPS, signatures or email.
Create custom hours requirements or goals with the option to reset monthly or annually.
Create events, collect RSVPs, and automatically log hours with a digital sign-in sheet.
Send automated and custom email and text messages to volunteers.
Volunteers can check in and out onsite for shifts and hours are automatically logged.
Collect additional volunteer data using custom fields and file uploads.
Pricing
Pricing varies per plan and is priced per 100 users. Bulk pricing is available for organizations with 500+ users. We also offer custom group plans for multi-site organizations.
Basic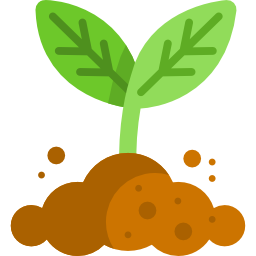 Starts at $12/month
billed annually
Perfect for smaller organizations that need basic tracking and minimal oversight.
Premium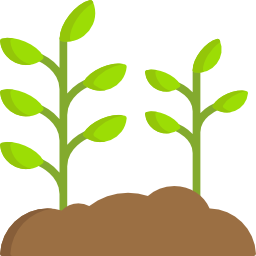 Starts at $24/month
billed annually
Ideal for organizations that need time tracking and accountability.
Advanced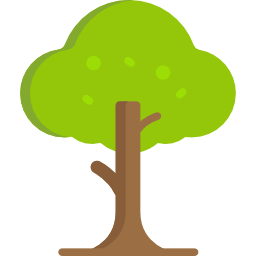 Starts at $36/month
billed annually
Best fit for organizations that need custom workflows and advanced verifications.
All Features and Pricing:
Hear from Organizations Like Yours
"Track it Forward is an efficient use of my time instead of using spreadsheets or paper and pen.
I highly recommend Track it Forward if you oversee volunteers.
"
Dan
The Chamber of Catawba County
"Track it Forward has been an asset for us in keeping track of our volunteers.
It is user-friendly and I was able to navigate the site to find what I need.
"
Sherry
Hands for Hope
"The most valuable aspect of Track it Forward is the ability to
empower volunteers to take control of their own hour tracking.
"
Emma
North Carolina Museum of Life and Sciences
Ready to learn more?
If you have questions or would like to request a live demo, reach out to us!
Contact Us