x
The Real Lives of Volunteer Coordinators
A Blog for us to Learn from Each Other
If anyone has ever worked or volunteered at a national park, you know how complex it can be from time to time with all the different elements and departments that work together.
Parks and other outdoor facilities can have a volunteer department, a land record or land resources department, and oftentimes even more!
But, it would be nice if land record management departments and national park volunteer departments could work together - right?
We think we have the solution! We have seen Land Record Management departments of national parks use our software to have national and state park volunteers help land resources! This means, that by using our software, which is a volunteer management tool, you can track both volunteers and land records - all in one spot!
Organizational Set Up For NationalPark Volunteers & Land Record Management
Do your national park volunteers also help with land record management, or with the land resources department? Well, if not - they definitely should! And if they do - why aren't you using this tool yet?
You can divide volunteers up into groups, and these groups cover different land areas or landmarks within the parks. Or, you can have volunteers check off and evaluate different parts of land for records.
With Track It Forward, volunteers can log their volunteer time, and add other things like photos, notes, or even GPS pins! This makes it perfect for national parks volunteers to work with land records and land resources departments!
How Track It Forward Is The Best Tool For Land Resources Departments and National Parks Volunteers
Track It Forward has a few extra features that can be tailored specifically to help land resource departments and volunteer managers for national parks. To see specifically how Track It Forward works, check out this page.
In a nutshell, Track It Forward helps track volunteers and their hours. The whole system is based on volunteer profiles, volunteer hour logs, and reports. These reports can include anything that is put into the customized hour log or volunteer profile. There are also additional features like event calendars, check in kiosks, and more!
But for specificity, we are going to give examples of how Track It Forward can work for both land resources departments and volunteer departments in a national park setting.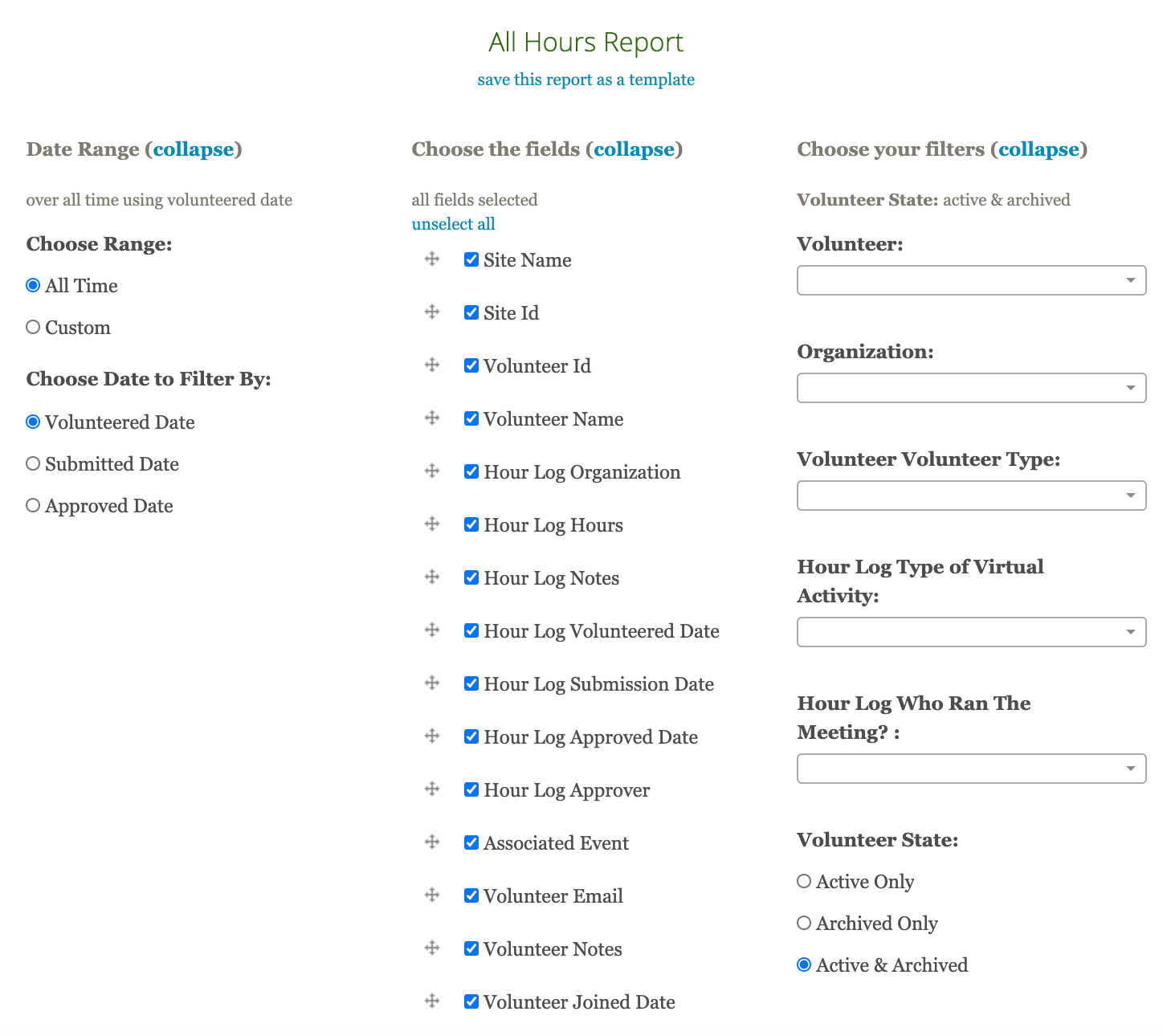 1. Advanced Verification GPS
When volunteers log hours or use the hour log system to log issues or flaws in a park they can add a direct GPS pin showcasing where they have done their task that they were assigned. And, the same goes for anyone doing land record surveillance.
These hour logs then go into an approval queue, so land resources departments can instruct employees to fix the issue, or go double-check what the volunteer wanted to be recorded. This is also beneficial for volunteer managers to see how long volunteers have volunteered, what they did, and have proof of it for accurate accountability.
2. Conditional Logic
Next, when national park volunteers are filling out their volunteer profile or an hour log to showcase their time, conditional logic can be installed. This means, if national parks volunteers answer a question a certain way, then a new question will be presented to them, but only if it is relevant.
For example, say a national park volunteer was filling out an hour log and there was a question on the hour log that said: "Did everything look up to par in the park today?" If the volunteer answered no, a new question could be prompted to explain what was not up to par in the park. Then, land resources departments could evaluate the issue at hand.
Conditions logic could also be used to evaluate the extent of the activity or task that volunteers do, for volunteer management purposes!
3. Reports By Groups
Track It Forward allows reports to be run on quite literally anything that is put into the system, which is great! Specifically for national parks and land resources departments, if you decide to put volunteers or tasks in different groups or categories, this could help evaluate different efforts around the national parks.
So, reports could be pulled on all land management tasks, or on all-volunteer events, or on both of them together, or any other group you want to!
---
Think outside of the box when it comes to your national park volunteer program and land record management program - work together, and use the same tool to pull even more in-depth reports on how well your national park is thriving!