Thorough Approval Functions to Save Time for Admins
Delegate approvals to multiple people, get alerted when hours are pending, and streamline communications when a submission is rejected.
Try it Free for 30 Days!
Get Notified When Hours Are Submitted
There's no need to constantly keep checking the system to see if new hours are submitted because we'll let you know! Opt-in to receive push notifications directly to your inbox when a volunteer logs hours into the system.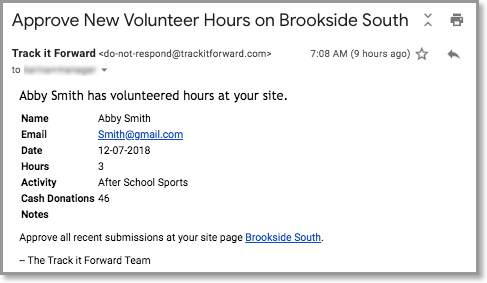 Approve Hours in Bulk
If you are managing a large group of people, don't waste time checking off checkboxes individually and don't stress out if you aren't keeping up with approving each submission as it comes in! Our system gives you a super easy approach to approving hours in bulk. So kick back and relax, whenever you feel like it, log in and approve everything in just two clicks!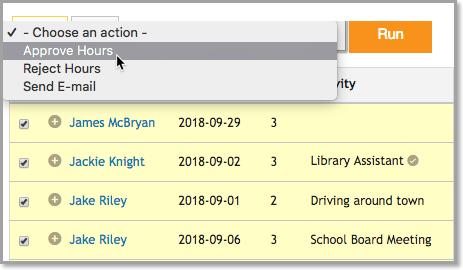 Reject Submissions & Request for More Information
To help you keep a clean audit trail for maximum accountability, now you can reject submissions and automatically send a message to the volunteer directly from the system.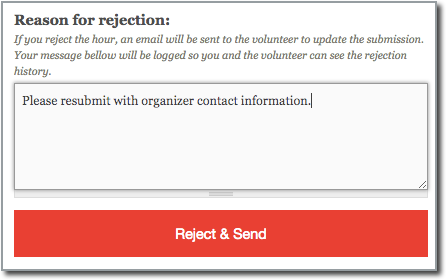 Delegate To Others
One person doesn't have to be in charge of everything! You can delegate Approver roles to others. There can be multiple approvers overseeing all of the submissions, or you can assign certain people to approve specified submissions.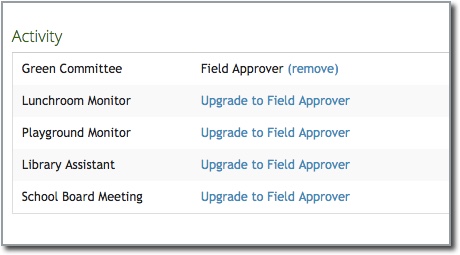 Run Reports on Your Approvers
See which assigned approvers are behind on verifying hours and which submissions are pending without an approver assigned.
Try Track it Forward Free for 30 Days!