x
The Real Lives of Volunteer Coordinators
A Blog for us to Learn from Each Other
How to Get Volunteers to Actually Track Hours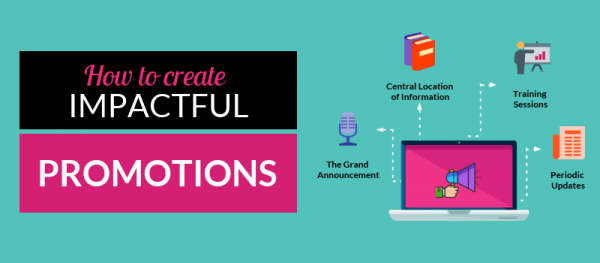 Does everyone in your organization know where to go to log hours, how to get access to their submissions, make changes, sign up for events and who to contact for help? Or are your volunteers constantly asking you the same questions? If you aren't being proactive about your promotion, then you will get bombarded with questions.
This results in you burning out, wanting to quit, or your volunteers will just stop tracking altogether.
Are there proper ways to avoid this? Of course. Managing volunteers and keeping track of their hours does not have to be stressful. If you spend some extra time doing the heavy lifting initially, it will save you lots of headache in the future.
What does that mean?
Download the worksheet at the bottom of this page to compare your current promotion and communication channels to assess what else you're missing.
For some organizations, getting people to volunteer is just HALF the battle. The other half is making sure that they are keeping a record of that time. Without further adieu...
The 4 things you need to be doing to promote your time tracking program
The Grand Announcement
Whenever you roll out with a new system, or if you're starting a new calendar year, or speaking at a welcome meeting to new volunteers, you always want to make sure you spend ample time introducing your means of tracking hours. Keep in mind, it's just as important to discuss HOW to track hours as it is that they actually volunteer.
When we are working with a new organization on their onboarding strategy, I always recommend that they introduce the program in person first, if possible. Announcing the program in person allows volunteers to voice any questions or concerns right away, reducing the number of emails that you can expect in the future. Use those meetings to talk about
the different ways to track hours

what the expectations are

what are the penalties and incentives (if any)

who to contact if any questions arise

the benefits of this approach versus another
The last one is super critical! Sometimes, you'll have to sell the idea for their buy-in so be prepared to talk about your decision.
After that meeting, send out an email so that volunteers have all the information in writing and in case anyone missed the meeting, they will learn about it here as well. I don't usually recommend email as the first and only announcement, because in today's age, people have become quite deaf to emails (unless it is from their boss, of course). However, if you don't have a meeting to announce the program, share it on your social media, your newsletter, bulletin, and try to include it anywhere else your volunteers may be already visiting.
Training Sessions
You may have the simplest volunteer time tracking program, but if you don't provide enough information to your volunteers about all the what's, how's and why's, then you are leaving room for error and confusion. Training can be included in the initial introductory meeting or it can be left separate. The more you can invest initially, the higher the chance that your volunteers will use the program to track their hours. If you are able to train in person, run through the volunteer workflows to capture the majority of people's attention who are visual learners. Have someone record this training (even if it's on your phone!), upload it to a private youtube channel, then share it! Remember, if it's a simple program to use (like Track it Forward) it shouldn't take long to explain how to use it.
Periodic Updates
This is your feedback loop. Your volunteers need to know how well they are doing and they also need to know when they are not.
Periodic updates can be used to remind volunteers to track hours, but they should also include positive notes. Use updates to show off the students that are succeeding individually or how the volunteer group as a whole is impacting the community. Whenever you can show actual impact related to the hours logged, it carries a much more significant meaning. Also, don't be afraid to use these opportunities to remind your volunteers of the penalties and what it means to the organization when hours are missing.
In terms of when and where to do these updates, again it's up to you! Every organization has different primary channels of communication. Your announcement can be part of an email, a social media post, a bulletin board or flyer, or if you have regular meetings, do it then. Sharing in person, especially in a large setting, will always make the biggest impact. If you have a short time frame to tracking hours, consider making a bi-weekly or monthly announcement. If you have a longer time frame, you can stretch this out quarterly, but do not stress about whether or not you're bringing this up too much or not.
Central Location of Information
Do your volunteers know where to go to get information if they have any questions? Don't use email as the first point of support, because you'll get bombarded with a lot of questions and a lot of times, they will be the same questions. Make it a point, before you announce your volunteer time tracking program, to make sure that you're using all your resources to share information about the program:
This could be a designated page on your website with simple FAQs

It could be a designated folder on your facebook group page

It could also be training manuals, knowledge base, & video tutorials.
Sometimes, if you have a good software program, like Track it Forward, they'll provide you with all this information so you don't have to create it yourself. But if you want volunteers to track their hours, make sure that you're giving them all the resources possible to make sure that they are successful.
To wrap things up, there is obviously a multitude of ways to promote and remind your volunteers about tracking their time. Depending on what you're trying to achieve, every channel works best for certain types of feedback and reminders.
Hopefully, you're not overwhelmed but instead encouraged with all the options that you have. Like we've mentioned all throughout this series, getting volunteers to actually keep track of their hours can be tough. However, if you have the right system and structure in place, if you have the right reasons, if you're promoting really well, and there's even some awards and incentives for the volunteers (we'll talk about that next), then we guarantee they'll track. And we'll even show you the bread in the pudding in our later article on how an organization increased their volunteer tracking record tremendously by following these steps. But before we do that, let's talk about the last and final thing that successful organizations do to get their volunteers to track hours - and that's competitions, awards, and incentives.