Instantly Download Variations of Reports
Lessen time spent on administrative work, so you can focus on the things that make a difference in the world and pull reports quickly.
Try it Free for 30 Days!
Six Different Types of Reports!
You can pull reports based on your volunteer's profile, the number of hours they have done, the number of hours they have done in specific organizations or activities, and how close they are to completing a requirement or goal! The six variations of reports allow for flexible reports to be made based on the volunteer profile and volunteer hour log set up!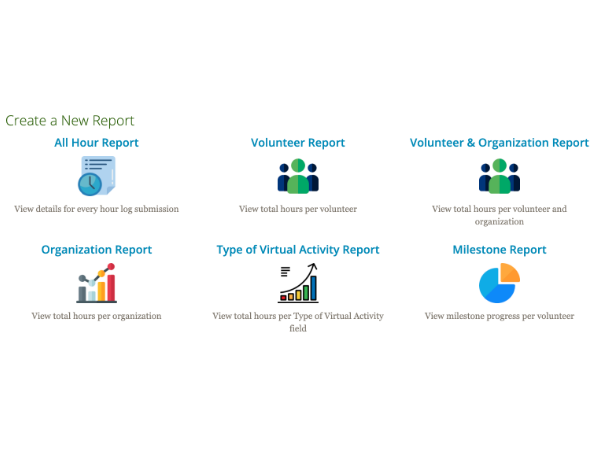 Check Off Which Data To Include In Reports
In each report section, you can check off exactly what information you would like to be displayed in the reports. This allows them to be fully flexible and truly include as much or as little data as you need!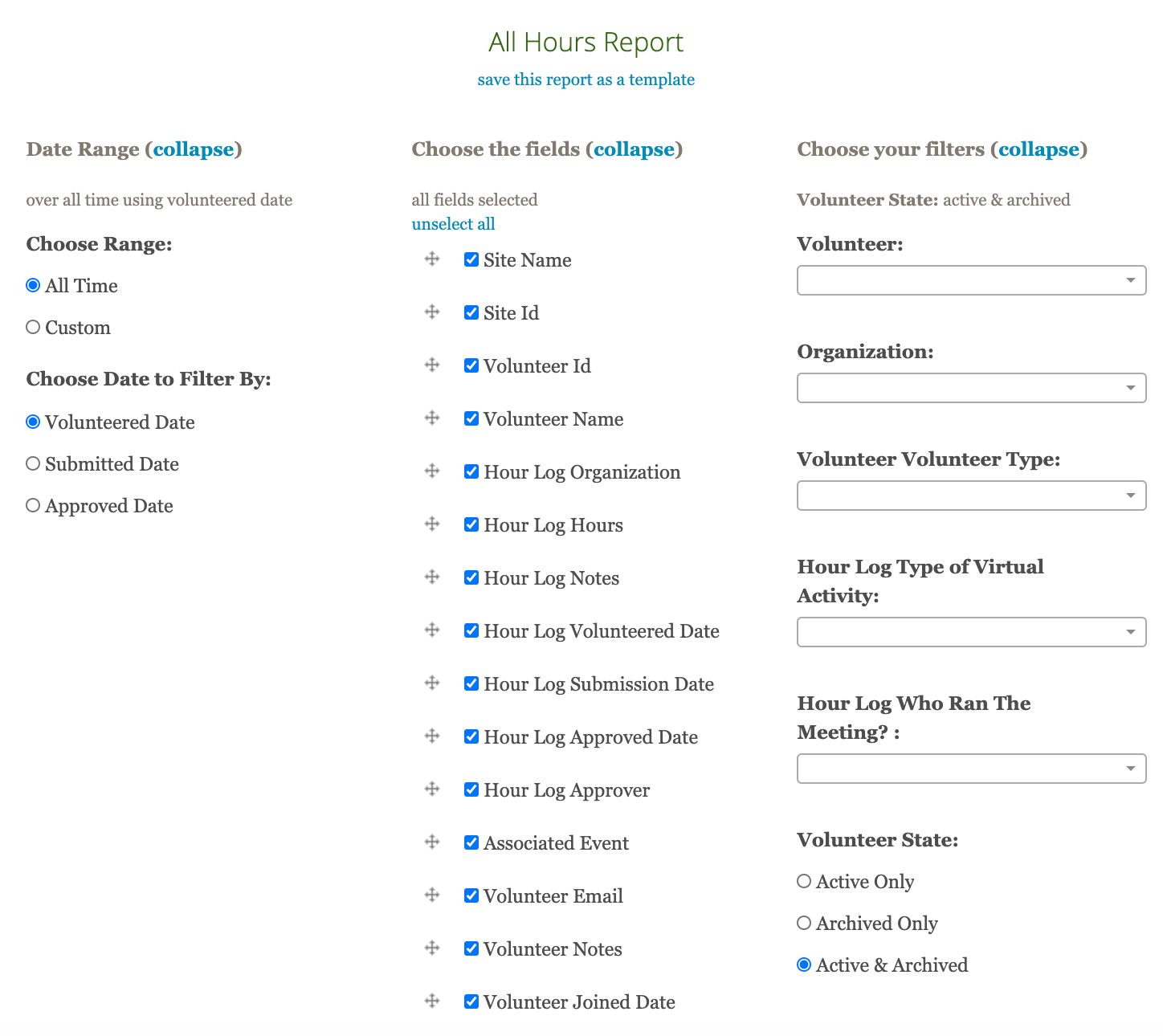 Easily Pull Up Recently Run Reports For Comparison
Before making a new report, remind yourself of old ones that you pulled and you can even use them for comparison! With one button you can download old reports and see what you were looking for last month, versus this month - or whatever time frame you are interested in!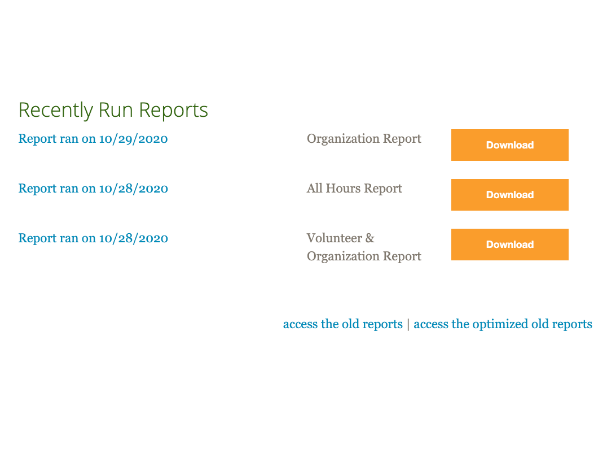 Leaderboard and Charts
Leaderboards create a friendly competition to encourage participation. Volunteers have access to a configurable dashboard with access to different charts for the top 10 volunteers, volunteer hours over time, and a log of recent activity. Update your timeframe and rerun the dashboard to see the changes.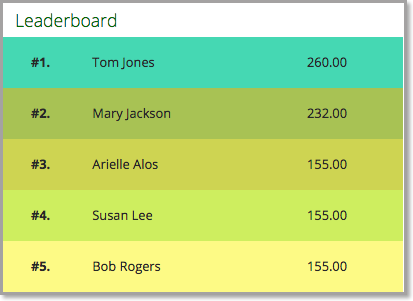 Preview or Run The Full Report Instantly
Once a report is created, a preview of the first three rows will be presented to you if you would like. This can be used to double-check that the report is finding what you would like. Then, you can run the report fully and download the data in a spreadsheet within seconds. It is that easy! In addition, reports can be saved as templates. So, if you know that you would like the same report to be pulled next month or next year, you can save it as a template to make the process even simpler for next time!
View Milestone Reports Two Different Ways
Milestone reports can easily be pulled from the organizer dashboard underneath the chart, pictured here, or from the reports section. Track It Forward will automatically calculate who has reached and who is working on achieving their milestone goal or requirement. In addition, you can easily see who is lacking or excelling and give them a bit of extra attention!
Try Track it Forward Free for 30 Days!