x
The Real Lives of Volunteer Coordinators
A Blog for us to Learn from Each Other
Foster Community
Many people donate time because they want to make new friends or feel a greater sense of community. Volunteers tend to understand life as an interconnected system and seek ways to strengthen bonds with others. Managers of volunteers can consciously cultivate an engaged, healthy social space. Each and every time volunteers gather (meeting, work day, party) take concrete steps to make them feel welcomed, seen and cared for. Ask one or two volunteers to provide childcare. Invite participants to bring a dish to pass. Gather in a circle and do a quick check in that allows them to express a piece of who they are. (eg. "You wouldn't know by looking at me that...") Encourage volunteers to recruit their friends. If the work is made fun, volunteers will keep coming back for more.
Use Web Tools Effectively
Facebook and Twitter are great ways for volunteers to get to know each other. Post lots of slide shows and encourage comments.
Show Recognition
Material items and banquet dinners are a nice touch, but the single best way to say "thank you" to a volunteer is to quite literally, say thank you. Express gratitude for a specific achievement, in person or with a spontaneous hand-written note. Write letters to the editor of your local paper and thank each person by name or write a press release. Select a volunteer of the month and post their picture on a bulletin board or on your website.
Make Impact Visible
It's important to volunteers that their free labor makes a difference, on some level. Be sure that projects are followed to completion. When benchmarks are reached, create graphs, take pictures or write a short blog post highlighting the ways in which volunteer efforts impacted your organization, individual lives or the community at large. Share your accomplishments on Facebook and Twitter.
Build Skills
Providing resume material is a wonderful way to create a mutually beneficial volunteer program. This can be accomplished through several means. Invite volunteers to any on-site training that your organization offers and provide certificates of achievement. If an individual goes over and above, name an award after them. Nominate your volunteers for local awards. Give them a title that furthers their career goals, where applicable. Offer to write letters of recommendation. Assign tasks that make use of and hone their skill sets. Don't be afraid of opening up new opportunities for your helpers. If they succeed and move on from your organization, they'll have wonderful things to say. Happy volunteers will lead to more happy volunteers.
Inspire
Invite powerful speakers and ground-breaking organizations to share testimony at your events. Motivate and animate volunteers with the sense that there are no limits to what they're capable of manifesting.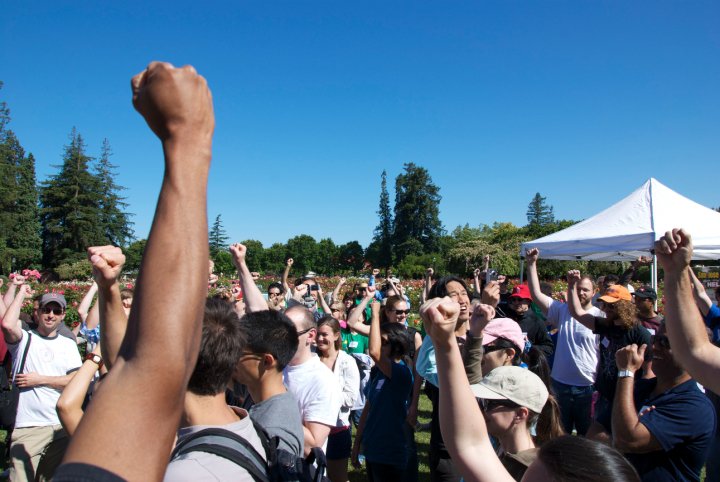 Volunteer Incentives - Motivate Your Volunteers!