x
The Real Lives of Volunteer Coordinators
A Blog for us to Learn from Each Other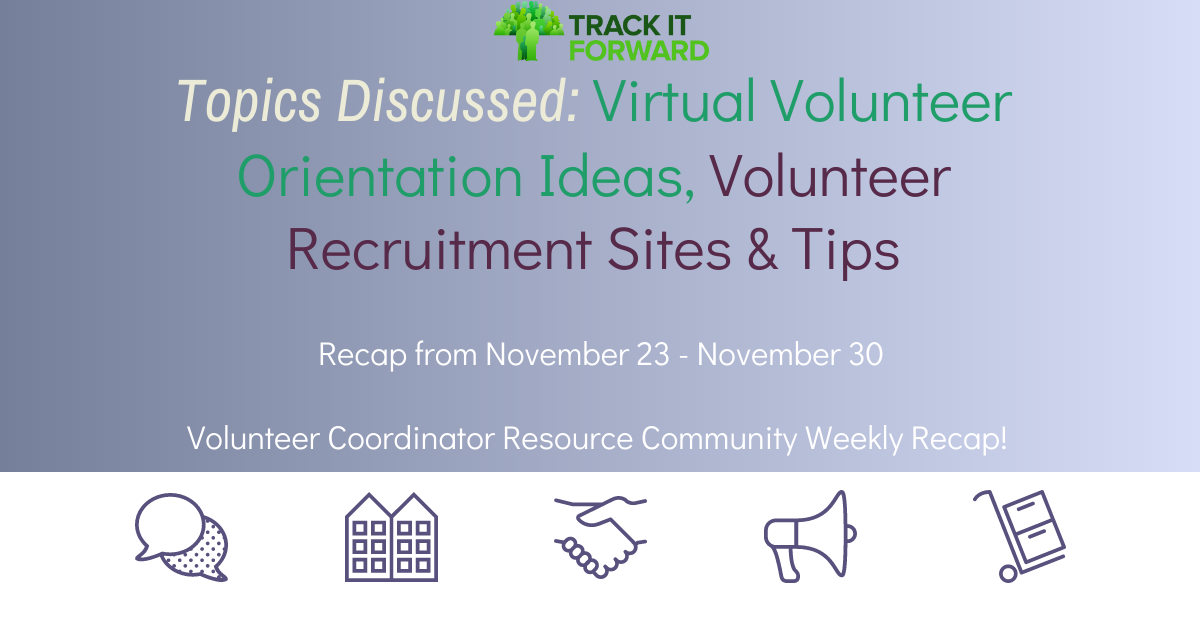 So many volunteers and Volunteer Coordinators are adapting to their new normal of operating under virtual circumstances. A great way to make sure volunteers still feel connected and refreshed with new procedures is by implementing a virtual volunteer orientation.
A virtual volunteer orientation could be great for newly recruited volunteers or for volunteers who might need a refresher on new rules and activities! Volunteer orientations are a great way to introduce new volunteer initiatives, reinstate rules like social distancing, and provide a detailed overview of the volunteer program.
Volunteer orientations are also a wonderful opportunity to acquaint volunteers with each other and with you as a Volunteer Coordinator. But, this can be quite hard in a virtual environment to do. It is a great idea to try to play some games over the video platform! This might be a tad awkward at first, but remember you are the initiator and you can make virtual volunteer orientation fun for your volunteers!
Advice From The Comments on Virtual Volunteer Orientation Games
If you would like to comment or see any more comments, go to the post here!
Resources For Virtual Volunteer Orientation
---
Volunteer recruitment is one of the most important tasks of being a Volunteer Coordinator. With today's technology, we are lucky to have multiple different platforms to recruit volunteers from! But, it does lead to some confusion.
Which volunteer recruitment sites are best?
There will always be a great way to recruit volunteers that work best for your organization, but let's check out what some people in our community have said!
Advice From The Comments On Volunteer Recruitment Sites
If you want to see all of the comments or give any more advice and information, check out the post.
Resources For Volunteer Recruitment Sites
---
Lastly, as an extra, we wanted to shout out to one Volunteer Coordinator who has been providing free webinars. This next one is a great way to reset your goals after COVID might have totally uprooted your 2020 goals. Check it out!