x
The Real Lives of Volunteer Coordinators
A Blog for us to Learn from Each Other
We are pleased to announce a major upgrade of our volunteer experience! In the next few days, we'll be rolling out some new, mobile-friendly screens for volunteers to submit their hours, view their timesheet, and sign up for events.
We hope that these upades will make it even easier for volunteers to track their time and RSVP for events. We've noticed that many volunteers use phones or other mobile devices to log hours, so a new layout with more clear actions will help.
Here are some screenshots
New Volunteer Time Entry Screen
Individual Timesheet
Each volunteer can see and change their individual hours for each volunteer site.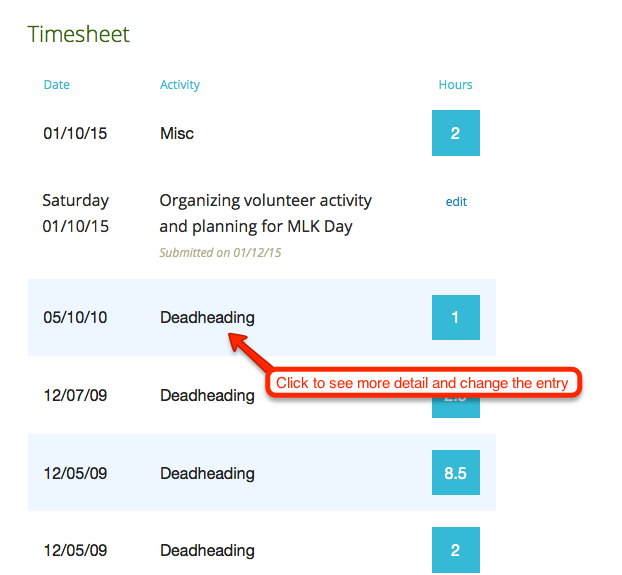 New Timesheet
We'll be rolling out these new screens over the next few days, along with some updated documentation. Stay tuned!
Want to try this? Check out the Track it Forward Demo Site, where you can add your own hours and see the stats.