Introducing Texting on Track it Forward
Improve volunteer communication with our new texting feature! Now administrators can send mass text messages and emails to volunteers using Track it Forward.
Try it Free for 30 Days!
Volunteers can Opt-In to Receive Texts
Volunteers can opt-in to receive text messages from their Track it Forward site administrators. Text message communications include site messages, event invitations, and reminders.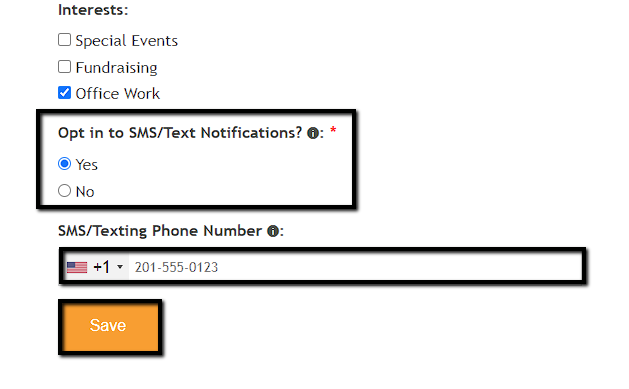 Send Custom Text Messages to Volunteers
Send custom text messages to all volunteers or just a subset based on filters or manual selection. These general site messages are a great option for announcements, reminders to log hours, and more.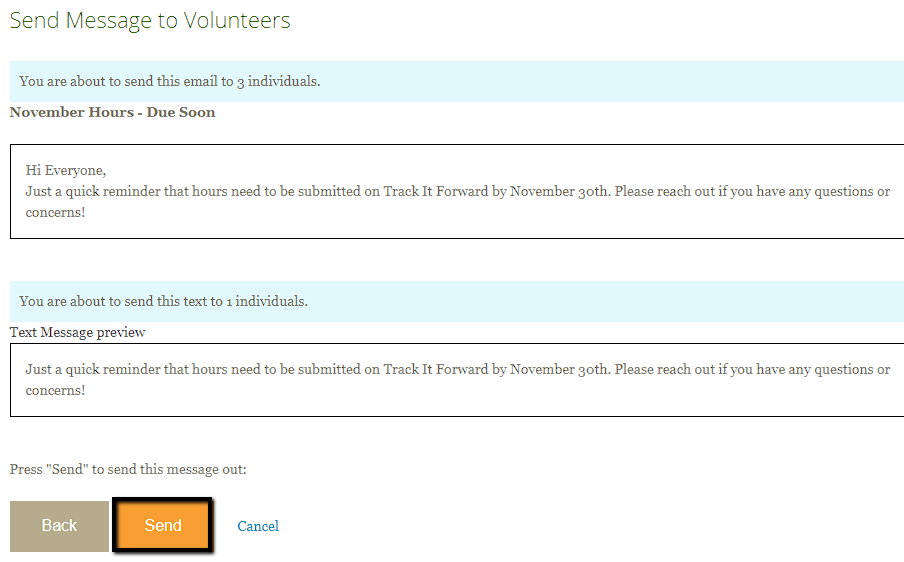 Send Event Text Messages to Volunteers
Promote upcoming events by sending event invitation texts! Texts will include a direct link to the event for volunteers to sign up, streamlining the process. Once volunteers have signed up, you can send additional texts to event attendees for any event updates or changes.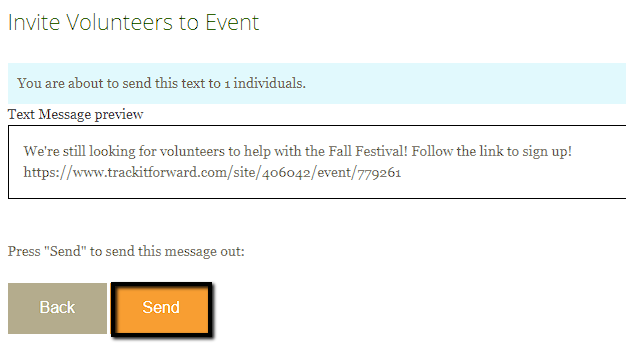 Automate Event Reminder Text Messages
Customize preferences for automated event notifications. When enabled, volunteers who have signed up for events and opted-in will receive automatic reminder texts two days before the event.
Want to try out our full communication features?
Try Track it Forward FREE for 30 Days!