Introducing Offline Mode for Mobile App
Offline Mode allows volunteers to log hours from a mobile device without cellular service or wifi connection. This makes it easy to log hours on-the-go or in the field.
Try It Free For 30 Days!
Volunteers can Log Hours Normally in Offline Mode
Offline Mode is an advanced feature and will automatically be enabled when there is no cellular or internet connection on the mobile device, and is designated by a red bar at the top of the app when enabled. Volunteers can log hours normally and even add verifications (if enabled) like GPS location, photo uploads, and signatures.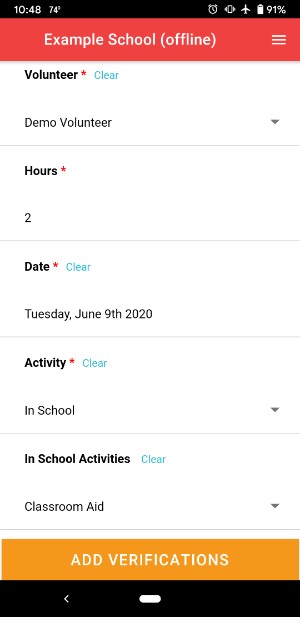 Administrators can use Digital Sign-in Sheets in Offline Mode
Digital Sign-in Sheets can also be used in Offline Mode. Volunteers can sign in onsite and the hours will be automatically saved for later syncing.
Offline Hours are Added to a Pending Queue
After volunteers log hours in Offline Mode, they will receive a notification that the hours have been added to a pending queue. The volunteer can synchronize the hours once they have service, or from their other connected devices.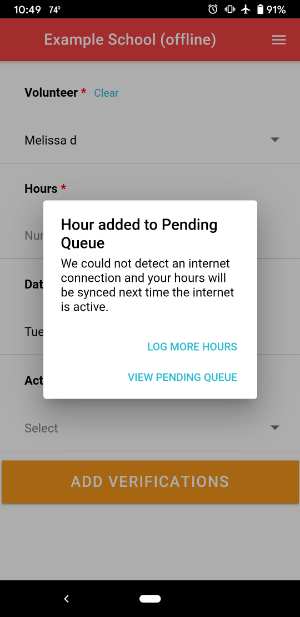 Synchronizing Hours once Connection is Restored
Once hours are logged, a 'SYNC PENDING HOURS' button will appear at the top of the app screen, even if service has not been restored. However, service will be required for the final sync of hours.
Once Hours are Synced, Approval Process will Proceed as Normal
Once pending hours are synced, they will either be automatically approved or sent to the administrator's approval queue based on your settings.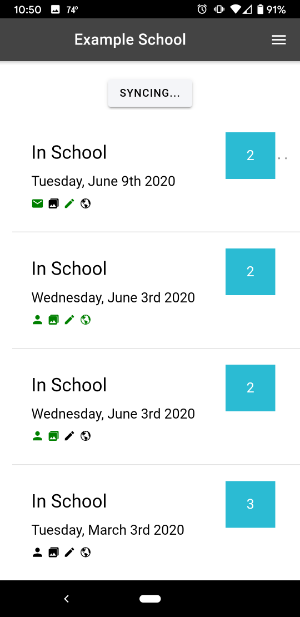 Need some more information on Offline Mode?
Check out our Product Update for a more in-depth review of Offline Mode