A Simpler Way to Manage and Sign up for Volunteer Events
Create opportunities and invite volunteers to sign up for shifts
Try it Free for 30 Days!
Create Events
Simple forms make it easy to create and manage events in the Volunteer Calendar. You can create events in bulk, so that you don't have to manually re-create each one. And the great part is, anyone, including volunteers, can create events!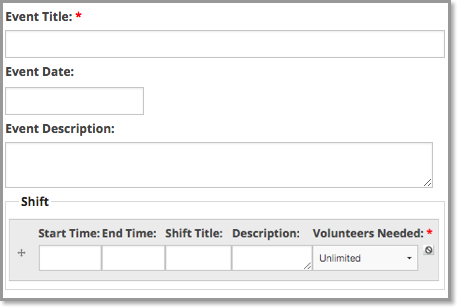 Setup Shifts and Activities
Set up separate shifts that volunteers can sign up for. Provide details for shifts and activities. Set up a limit for the number of volunteers needed or leave it open, then print self-generated sign-in sheets and rosters. We've made it all easy for you!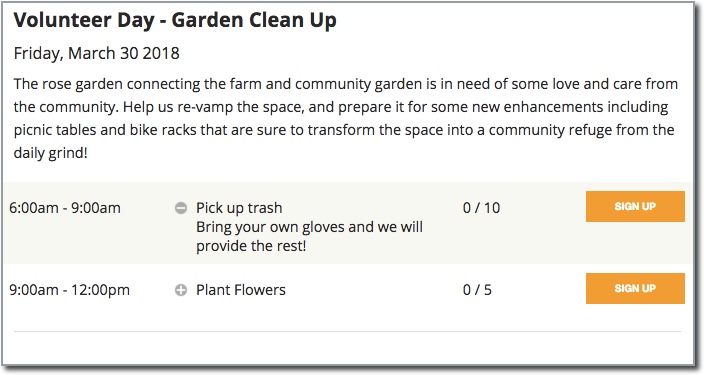 Send Invitations
Invite registered volunteers or the general public to participate at your event. You can invite them from our website or yours - we will give you a link to provide. When someone signs up, we can send you a notification. But if something comes up, we will let you know if they cancel as well. We made it very easy for you communicate with attendees who RSVP'ed, to ensure a smooth implementation.
Send Reminders
Sometimes it can be hard not only to gather volunteers, but to actually get them to track! We're here to help with automated emails to remind attendees when events are coming up, as well are reminders to log them hours after the event ends.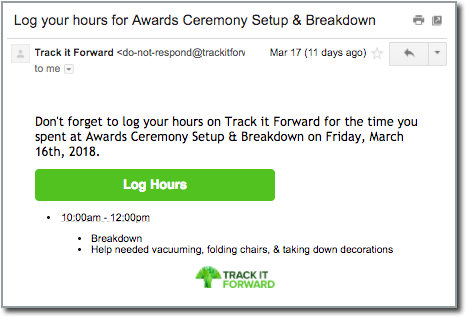 Try Track it Forward Free for 30 Days!