Introducing the Community Service Directory
This new feature is designed to help volunteers find verified volunteer opportunities outside of their organization. This tool is especially helpful for schools looking to match students with approved volunteer opportunities.
Try it Free for 30 Days!
Volunteers can View Verified Opportunities in the Directory
Once volunteer opportunities are approved, volunteers can view them in the Community Service Directory and see all additional details like location and contact information.
Volunteers can Contact Opportunity Organizers through Track it Forward
Volunteers can click on the opportunities they're interested in and contact the opportunity organizers via email directly from their Track it Forward account.
Community Organizations can add Details to Volunteer Opportunities
Once they receive the link, community organizations can create individual volunteer opportunities that include additional details like date, volunteer requirements, and contact information.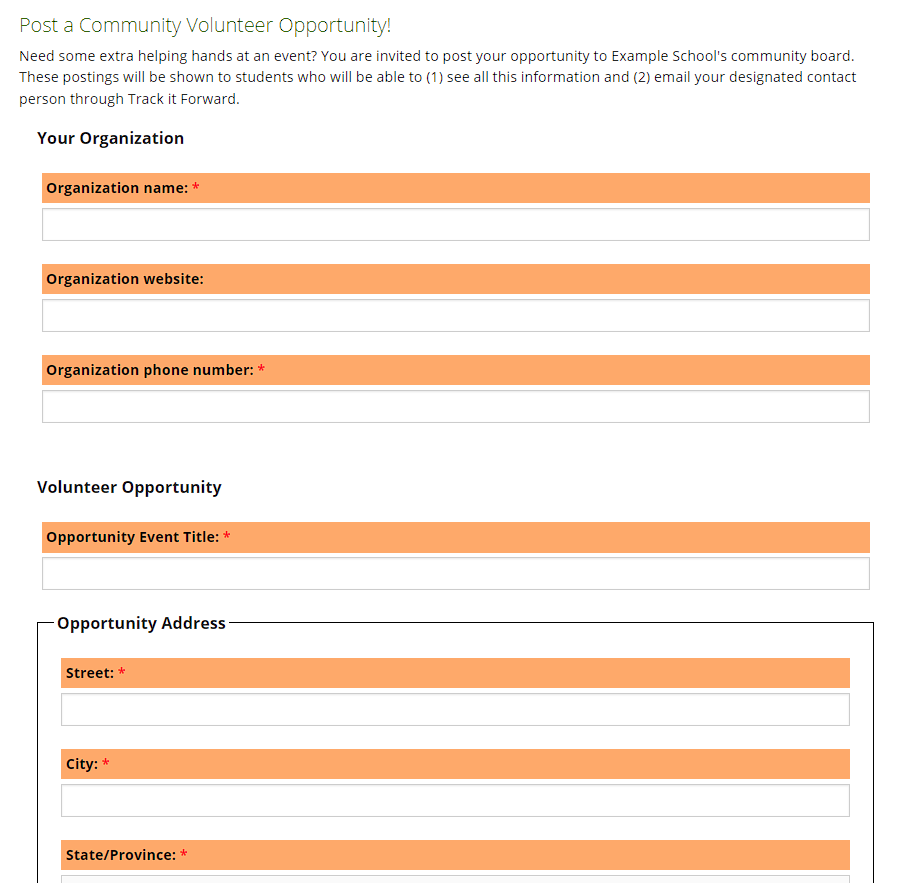 Administrators Invite Organizations to Submit Volunteer Opportunities
Administrators can share a direct link to their custom Community Service Directory with local organizations and ask them to submit relevant volunteer opportunities to their Directory. Administrators can then review the opportunities for approval.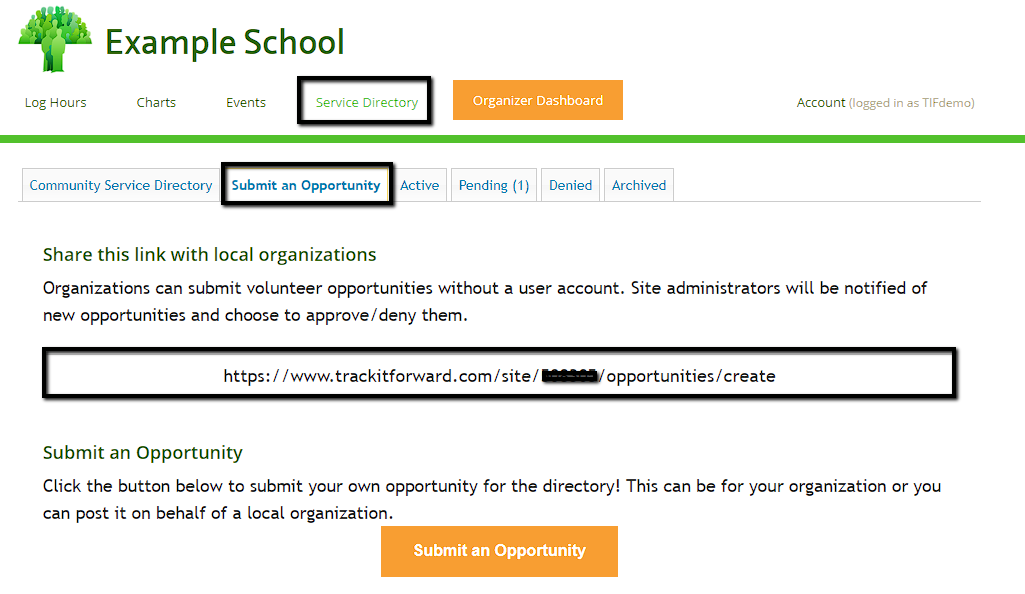 Want to try out the Community Service Directory for yourself?
Try Track it Forward FREE for 30 Days!