Introducing Clever + Track it Forward Integration
The new Clever + Track it Forward integration is specially designed for schools that use Clever and have student volunteer requirements. Students will be able to use their existing Clever credentials to log into a Track it Forward account and record volunteer hours.
Free for Teachers in the Clever Library!
Teachers and Administrators can Sign up using the Clever Library
Teachers can easily sign up for Track it Forward using the Clever Library. This will automatically create a Track it Forward site associated with the teacher's classroom or club. Their students' accounts for Track it Forward will automatically be provisioned and updated with their school account information through Clever. For school districts and individual schools that want to set up Track it Forward for the entire school rather than a single classroom or club, please contact us at www.trackitforward.com/pricing/discovery to schedule a demo call.
Students can Log their Own Hours
With Track it Forward, students can easily log their own hours. With a simple click on the Track it Forward app in their Clever library, students will be automatically logged in and redirected to their dashboard on Track it Forward. Here, students can fill out any predetermined custom fields to provide info on their community service hours. With our mobile app integration (coming soon!) students will also be able to log hours on-the-go from their mobile phones.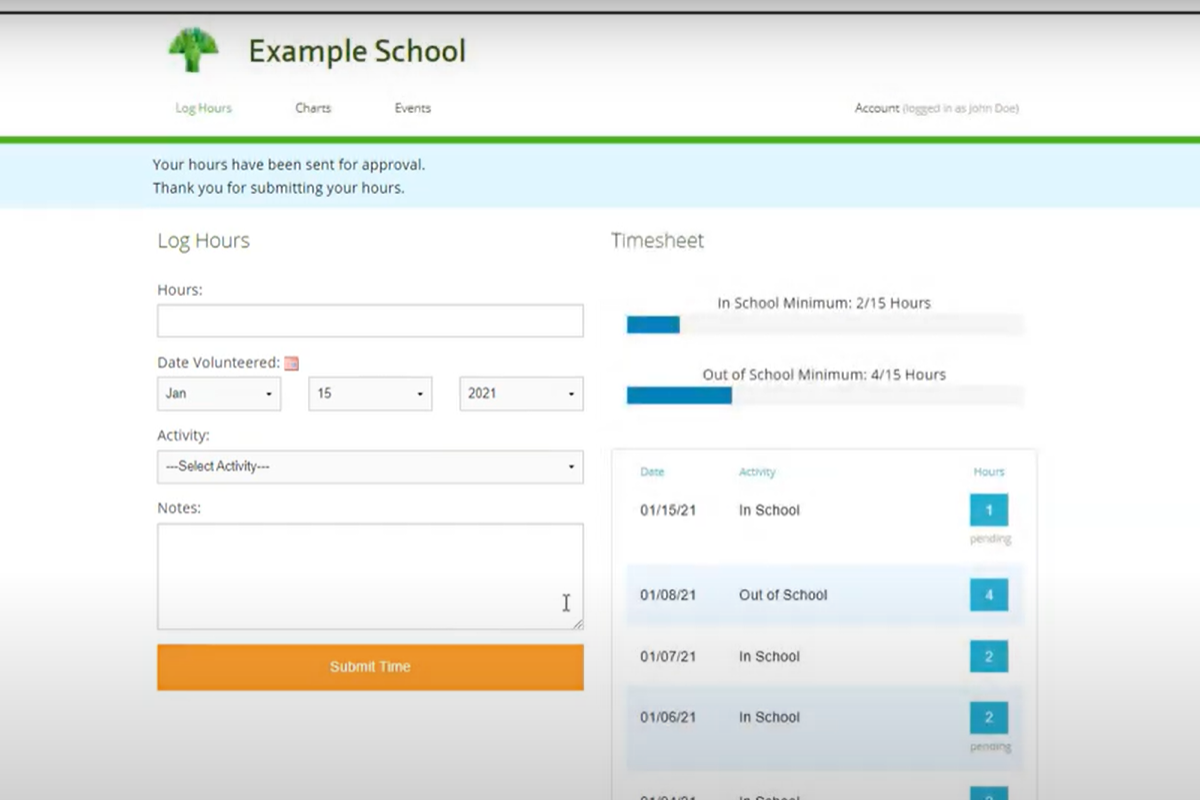 Students can Submit Advanced Verifications for Teacher Approval
For additional verification of volunteer hours that may have been completed offsite, teachers and administrators can require students to upload photos with their hours log. With our mobile app integration (coming soon!) administrators can also require signatures or GPS locations with hours log submissions. For larger accounts with multiple classes and clubs, different teachers can be assigned to approve hours specific to their class, club, grade, and more.
Automatic Rostering
When students log into their Track it Forward account using Clever, information such as their name and grade will automatically be provisioned. The seamless data integration also means that automatic rostering can occur to move students up in grade and change the classrooms or teachers they are assigned to.
Want to learn more about the new Clever Integration?
Check out our Product Update for a more in-depth review of this feature!