Google forms and spreadsheets are a great way to track volunteer hours and are fairly simple, but what about actually collecting the data to be presented in a more understandable report?
That's when it gets hard because that's when you'll need to know how to create pivot tables. Without pivot tables, you cannot view and report on your data in an easy way.
"What are pivot tables?" You ask.
Pivot tables are tables that summarize data in a more meaningful way, which involve various advanced formulas and manipulation. Even the spreadsheet experts will tell you that pivot tables are no easy task. Pivot tables are the most powerful tool in Google Spreadsheets that every serious user should know how to use, however, if not done right, creating them can be extremely discouraging and time-consuming.
That's why we created a quick guide to teach you everything you need to know about setting up your volunteer time tracking forms and collecting the data in a meaningful way with pivot tables.
In this e-book, we talk about:
Creating an optimal google form to collect volunteer hours
You would think this is simply plugging and chugging with all the questions you need to ask volunteers right? But there's more to it! Certain question types allow for better reporting and the number of questions you ask can either help or hurt you.
The right way to share your form
If you're a not a Google app expert, then there's a high chance you could accidentally share the wrong link, allow the wrong types of people to see it, or even worse, may let people modify your form. (We've been there and that's a nightmare!) Google gives you so many options, how do you know which one to go with? We break it down for you.
How to manage this data for meaningful reports
What's the point of collecting information if you cannot get this data into a meaningful report? Whether a simple spreadsheet will suffice, or you need to break out the pivot tables, we'll help you wrap this all up for a beautiful presentation.
Top 5 most common mistakes to avoid
We've had our share of screw-ups (TRUST ME!) and we'll share what they are so you don't have to relive that nightmare. Imagine getting over 100 emails in under 10 minutes as soon as you launch a time tracking survey through Google Forms. Yeah... that wasn't fun.
But WAIT! There's more!
We have also added EXCLUSIVE downloadables for you to eliminate half the work you would've had to do.
Our gift to you.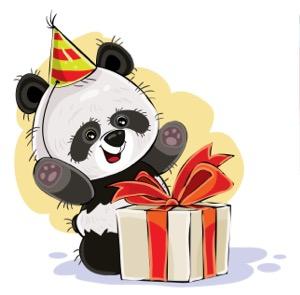 After you've finished this book, if you are still unsure, send your shareable links to our Support Team and we'd be happy to review it for you to make sure it's set up correctly (At no charge) :)
Last, BUT NOT LEAST, if you realize that maybe Google Spreadsheets isn't for you, then that's ok.
This program was created specifically to track and manage volunteer hours, in an easy and efficient way. Maybe it'll be a better fit for what you're looking for.