x
The Real Lives of Volunteer Coordinators
A Blog for us to Learn from Each Other
Track it Forward is excited to announce the launch of a new advanced feature: the Service Resume. The Service Resume is designed for volunteers, such as students, who need a viewer-friendly record of their volunteer hours for external purposes. For instance, student volunteers may want to include a copy of their service hours in applications or portfolios.
How to View the Service Resume
1. Volunteers can access this feature by visiting the hour log page of their account. There will be a new link above the timesheet for "service resume".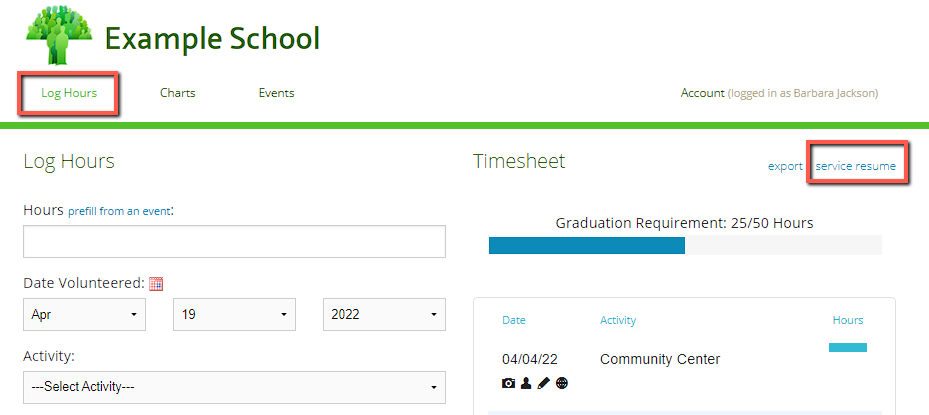 2. On the next page, volunteers can customize their preferred date range and fields before clicking 'Download Service Resume'.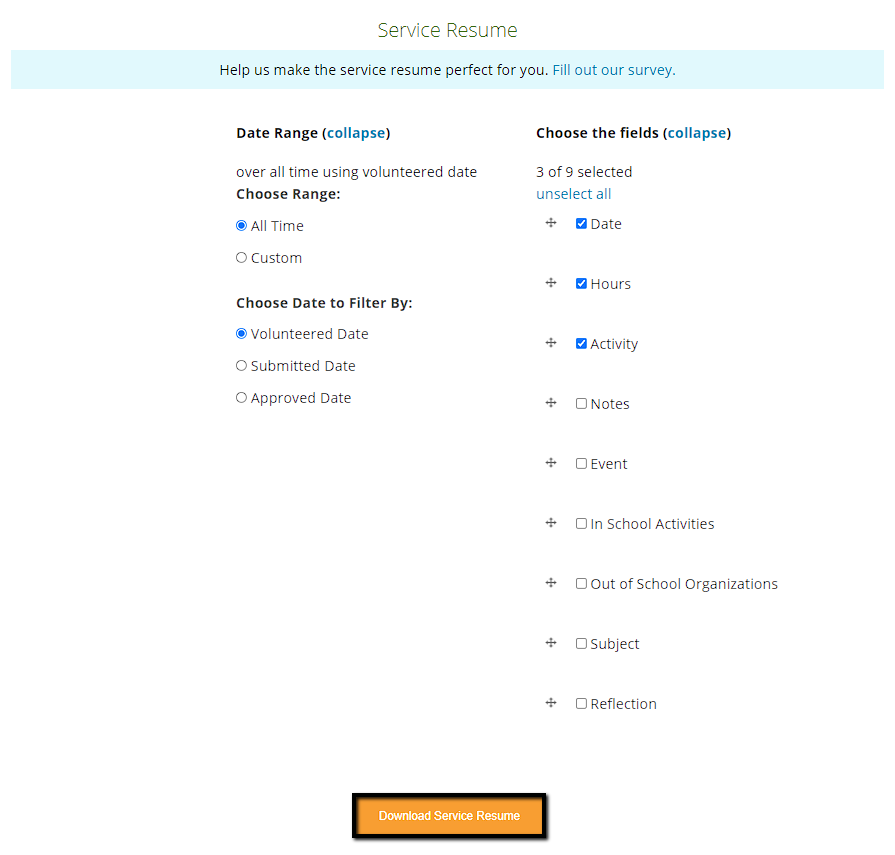 3. The service resume will download automatically as a PDF so volunteers can save a copy or print it.