Repertory Theater Tracks Volunteers Hours
Schedule Volunteers
Get volunteers to sign up for the events they want
Track Perks
Keep track of the perks that your members receive for volunteering
Grant Reporting
Easily keep track and pull reports for grant funding
How a Repertory Theatre Adopted a New Process to Streamline Volunteer Tracking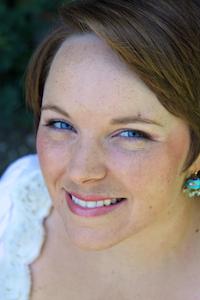 Lacey McNamara is the Volunteer Director at San Luis Obispo Repertory Theatre, where they track volunteer hours to reward volunteers and to become eligible for grant funding. Their volunteers comprise of mostly retirees that support the arts, local High School and College students that need to meet graduation requirements, as well as local other seniors that are simply looking to get involved in the community and want to socialize with like-minded people. The Theatre rewards volunteers with passes based on the number of hours they volunteer, so keeping track of their hours is very important.
Before Track it Forward, Lacey was spending about a ½ hour per day or 2-3 hours per week inputting volunteers hours into excel sheets, posting and coordinating shifts, sending out reminders and more. There was a lot of back and forth between multiple platforms, which made time tracking very tedious.
One day, Lacey decided that she needed something new. She did a Google search, and Track it Forward was one of the options that came up. After looking into it some more, her organization decided to onboard the rest of their organization. Once their site launched, Lacey learned that it was much easier to get someone signed up and to get them to actually track their hours. She appreciated not having to jump back and forth between multiple platforms, and was especially happy to see that she was saving so much time by only needing to check on the site once a week for an hour, instead of daily!
When new people are interested in volunteering at the theatre, Lacey has instructions to create a new Track it Forward account. Once they are approved by Lacey, they can sign up online for any shift they'd like. After those shifts are over, she bulk logs their hours in a few quick clicks. Initially, their volunteers thought that the new system would be impersonal because they weren't dealing directly with the coordinator to sign up for events. However, Lacey learned that if she sent them a simple thank you after they signed up to volunteer, that that was all they needed. She especially loves the automated notification features that let her know when someone new wants to join as a volunteer at the Theatre.
"Overall, Track it Forward has completely streamlined my process and has made it so much easier to keep track of volunteers and their hours," Lacey says. Their organization has over 100 active volunteers, and they are currently in the building process of a new theatre that will be double their current size. Even though Lacey will have a lot more volunteers to manage, Track it Forward will be there to make sure that everyone gets trained and is using the website successfully.
Want to connect with other volunteer coordinators like this?
You can ask for advice, share best practices, and network with each other!
Join Our Facebook Community