x
The Real Lives of Volunteer Coordinators
A Blog for us to Learn from Each Other
It's time to take your nonprofit to the next level with virtual volunteering! Virtual volunteerism is an easy way for people to get involved with your organization and start making a difference. While not all volunteer activities can be conducted remotely, there are more ways than you realize for virtual volunteers to make a contribution. There are also plenty of benefits to accepting virtual volunteers:
It's easy! For some volunteers, engaging online is easier than volunteering in-person.
Safe and low-risk! There are no concerns regarding physical health and safety, which can be especially important during pandemic spikes.
Volunteer variety! This offers more ways for volunteers with different technical and professional skills to engage with your nonprofit.
We sat down (virtually!) with Tina Roh of Every.org, a nonprofit that accepts online volunteers, for her take on the world of virtual volunteering.
Meet Tina from Every.org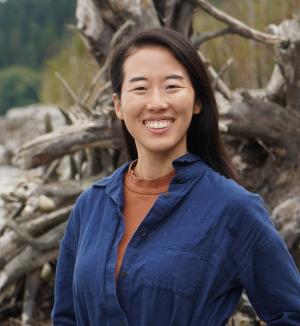 Tina Roh is co-founder and Chief Operations Officer of Every.org, a nonprofit made for nonprofits! Every.org offers a social donation experience in which givers can easily find and support causes in any manner they want, whether it's through a recurring subscription, Paypal, cryptocurrency, and more. Every.org's power-users, sometimes the givers themselves, can also become virtual volunteers and contribute to the mission of connecting donors and nonprofits through user-friendly technology.
"Our volunteer aspect came from a dream that we had, to collaboratively create a rich platform of nonprofits without needing them having to invest a ton of time," says Tina. Every.org has a nonprofit database with over 1.5 million 501(c)(3) organizations, but the raw profile information only represents the most basic data that comes from IRS 990 forms.
To improve the donor experience, the team at Every.org wanted to have robust nonprofit profiles with full descriptions, engaging imagery, and proper formatting. "We don't have enough staff to manage this database. Because of that, we decided to engage with volunteers Wikipedia-style and ask them to help in keeping these nonprofit profiles updated," Tina explains. And so a virtual volunteer program was born!
Once they had an opportunity for virtual volunteers to contribute, it was time to start recruiting. "We launched a volunteer page, then posted on our pages and some job boards," Tina says. They launched the program at the beginning of the pandemic in March 2020, so there was a lot of energy and interest around new virtual interactions. "We asked contributors to find the causes they liked, and help us keep some of these nonprofit profiles updated." In addition, Every.org accepts volunteer requests via email. People can send in their resume to see if there is a good fit. They've had software engineers, designers, marketers, and more send in their resumes.
After recruitment successfully underway, the next step was clear– finding a way to connect with these volunteers. "We were thinking, how do we get these people to feel engaged? So we created a Slack channel, and it's kind of a lightweight way to keep an open channel with volunteers," Tina says. Slack is a digital communications tool for teams to live chat and share ideas, links, documents and more. For work with virtual volunteers, Tina feels that communication and flexibility is key.
"It's important to keep an open channel," she says. "Initially when volunteers fill out the online volunteer form, they might think, 'oh, I can work two hours a week', but then that might not necessarily be the case. Instead, we say 'hey, show up when you can, and here are some things you can do'". In this way, volunteers can engage and work on their own time, which makes it easier for them to contribute more regularly.
Every.org also keeps up engagement by championing more active volunteers. If volunteers are very active in updating profiles, then the team at Every.org will reach out to them to get their feedback on the profile categorization feature and ways to categorize causes. Tina explains that these active volunteers are the ones who began giving product feedback as well. "There's only a handful of these sort of volunteers, but when you find them, hold onto them!" Tina says. "Make sure you listen to their feedback and show them you're listening. Make improvements based on their suggestions and be transparent with them."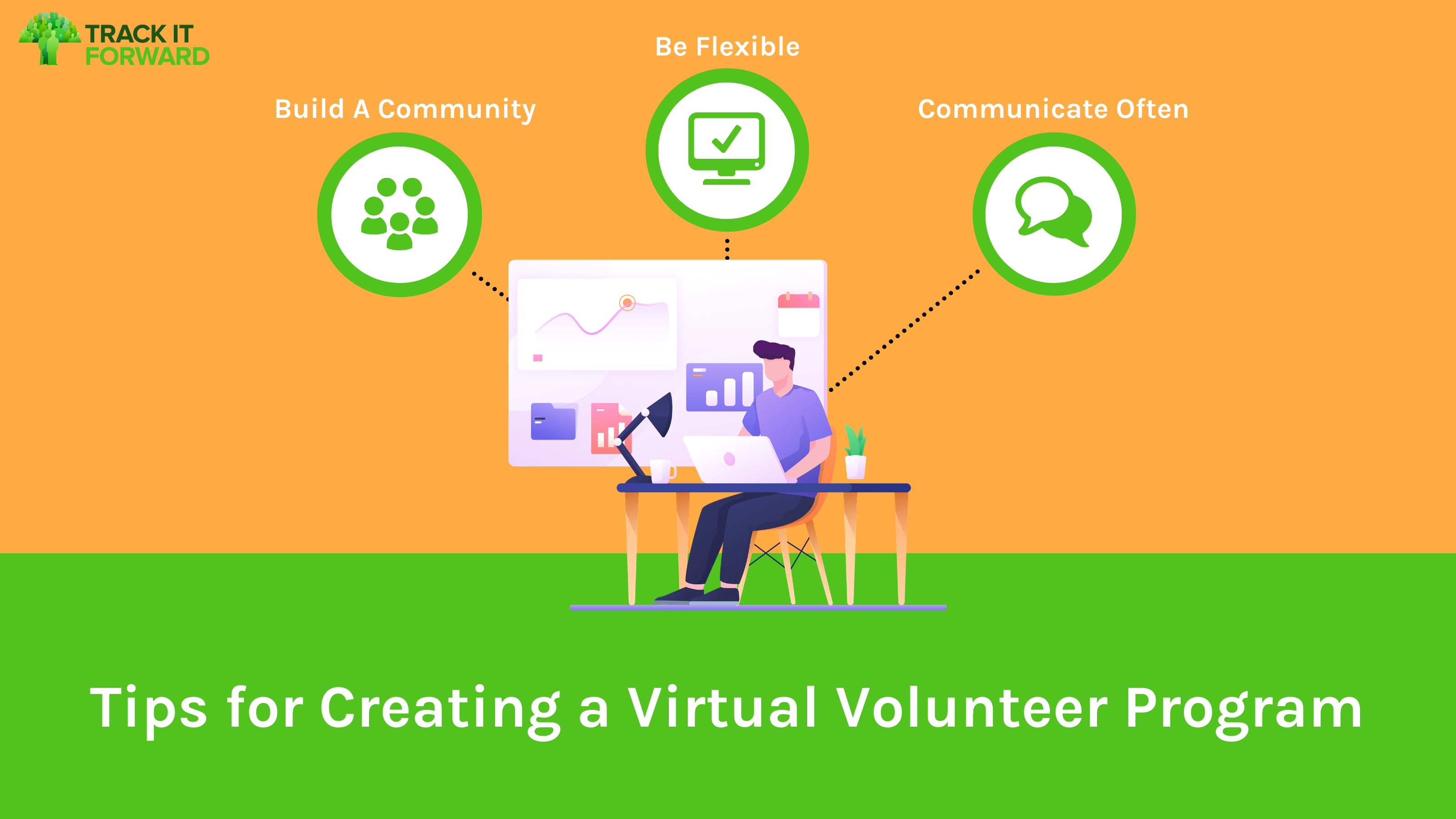 Tips for Creating a Virtual Volunteer Program
Tina and the team at Every.org have learned a lot along the way about how to work with virtual volunteers, and she is here to offer some tips on how to get started with a virtual volunteer program and successfully engage with an online volunteer community.
Build a Community
This is the best way to engage with and retain virtual volunteers. The community aspect of in-person volunteering is a key reason many volunteers keep coming back, so you don't want to lose this when you go virtual. You can maintain a virtual volunteer community by creating a Facebook Group, a Slack channel, or Discord server.
Be Flexible
When working with virtual volunteers, it's important to be flexible in order to maximize volunteer capacity. They learned this early on at Every.org. Instead of assigning specific tasks and relying solely on a certain volunteer to accomplish them, they had a list of different things volunteers could work on at their own pace.
Communicate Often
Clear and regular communication is key. Let volunteers know what you need from them. Ask for feedback and make improvements on your program as you go. Volunteers will see their work is appreciated, their voices are heard, and that will keep them coming back.
Virtual Volunteer Opportunities
As a tech company, Every.org can accept virtual volunteers in a unique capacity, such as software development and engineering. However, any nonprofit organization can work with virtual volunteers using the opportunities listed below:
Social Media
Ask virtual volunteers to create social media posts for your organization. If you have more committed and engaged volunteers, you can give them access to post directly to your social media profiles.
Blog Posts
If your organization has a blog, you can ask virtual volunteers to write blog post content for you. Create a list of topics that volunteers can choose from, or get their feedback on different ideas for blog posts.
E-Newsletters
If you send a regular e-newsletter to a community mailing list, virtual volunteers can help by writing content for the newsletter. Similar to the blog post option, you can provide a list of topics to write about or ask them to come up with their own.
Q & A
For virtual volunteers that know more about your organization, you could ask them to host a Q & A session on social media, answer questions on social media profiles, or create and update an FAQ page on your website.
Donor Thank You's
Maybe you've just hosted a large fundraising event like a silent auction, or perhaps you want to create a special thank-you for those who have donated over a certain amount. You can ask virtual volunteers to record personalized thank-you videos for these donors and send them to you for distribution.
By offering virtual volunteer opportunities, you can expand your volunteer program and your nonprofit's reach. Once your program is up and running, you can manage these volunteers and continue to empower them with a software platform like Track it Forward.
Track it Forward enables nonprofits to remotely track volunteer hours and manage virtual and in-person volunteer activities. And if you're looking to raise funds online and engage with donors in new ways, Every.org can help you attract donors and accept monetary donations in a variety of formats, including stocks and cryptocurrency.
Learn more about these amazing tools and get started for FREE below: