Credit Unions Track Volunteer Hours
Volunteer Recognition
Instantly recognize the most engaged volunteers
Community Impact
Quantify how much impact your organization creates with volunteers
Volunteer Empowerment
Encourage volunteers to maximize their time by helping the community
How a Credit Union Encourages their Employees to Serve their Community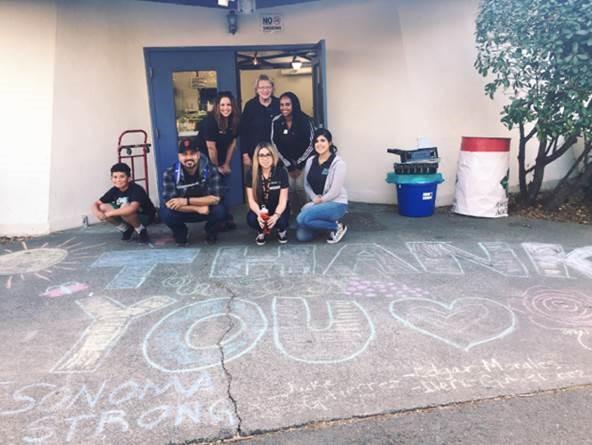 Provident Credit Union is the 18th largest credit union in California that was established in the 1950's to initially serve the California Teachers Association. They are headquartered in the San Francisco Bay Area but have branches throughout California. Jim is a boomerang employee that used to work at Provident CU in the 90's. He rejoined in 2016 as Head of Human Resources and was asked to increase participation in community service amongst 300 employees throughout 19 branches. Credit unions pride themselves on being community focused and caring for others in their community, so what better way to do that than to begin a community service program that encourages employees to give back.
When Jim started his volunteer time tracking search, he was impressed by Track it Forward's portfolio amongst schools and because of their strong connection to education. He proposed Track it Forward to his boss saying, "I need this system because I have a small busy staff and I know that I needed software help, or else tracking hours on an excel spreadsheet will be awful!" Of course, his boss agreed.
Now, having 300 employees to manage across multiple branches, Jim enjoys having a system to help him track those hours. Being the Head of Human Resources keeps him busy, so having Track it Forward help with reminders and knowing when to acknowledge and reward his employees is a big time saver. "I especially love the simplicity and functionality of the system, where I can make quick updates whenever I need to," he says.
Jim trains employees during New Hire Orientation about Track it Forward and what they need to do to get started. They have different rewards they offer, including a Customer Service Hero of the Month Award, a Customer Service Hero of the Year award and a Volunteer Time Off Program (talk about a great incentive!). All branch employees are encouraged to participate in the volunteering opportunities, and if they want to take time off and volunteer at a nonprofit organization, Provident Credit Union pays the employee for two full days of work per employee per year.
Great work Provident! You're leading the way to a better tomorrow and are a great example to all other Credit Unions out there.
Want to connect with other volunteer coordinators like this?
You can ask for advice, share best practices, and network with each other!
Join Our Facebook Community