City, County and State Parks Track Volunteer Hours
Data Collection
Collect the right type of data necessary for reports
Volunteer Empowerment
Encourage volunteers to maximize their time by helping the community
Community Impact
Quantify how much impact your organization creates with volunteers
How Georgia State Parks Tracks Campground Host Hours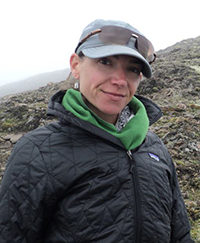 Nyleta Wallace is the volunteer coordinator for all 63 parks in Georgia State Parks and interacts with over 6,8000 volunteers each year, easily earning her the title of super volunteer coordinator. She coordinates a variety of volunteers: one time individual volunteers, large groups from companies, and repeat volunteers who are campground hosts. She uses many internal tools and some great communication to make all this coordination possible, but when it comes to managing the campground hosts, Track it Forward is her tool of choice.
The campground hosts are a crucial part of maintaining the campgrounds in Georgia. They are allowed to stay at the camping spot for free with their RVs as long as they volunteer 24 hours a week. In the beginning, Nyleta was collecting hours with Google Forms, but was spending hours cleaning up all the submissions, and it quickly became an administrative hassle.
To save time, Nyleta started using Track it Forward, which not only allowed the volunteers to log their own hours, like on Google Forms, but reduced the amount of time it would take her to go through the submissions and generate the reports she needed.
On top of meeting their 24 hour goal, volunteers are offered the following incentives to reward them for their hardwork and to encourage them to continue volunteering: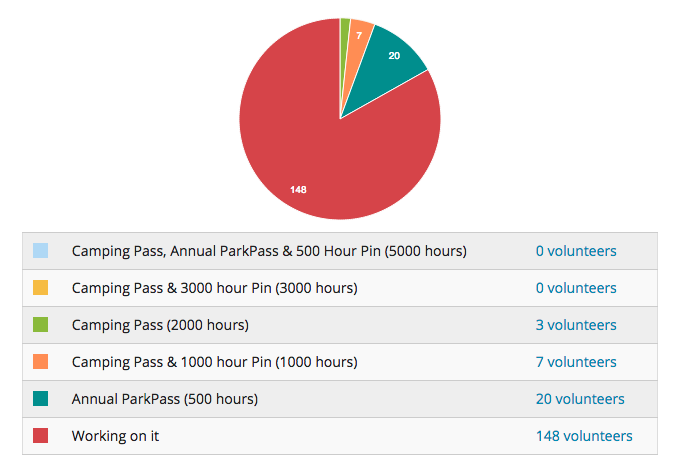 After Nyleta imported all the historical hours logged in Google Forms, she set up milestones on Track it Forward and was quickly able to see who met their goals. Now, when a volunteer reaches their new milestone, Nyleta receives an email instantly so she does not have to pull up a report. In Nyleta's words, "Track it Forward enabled me to streamline my processes."
If you are interested in learning about more of the great work Nyleta is doing at Georgia State Parks, go to http://gastateparks.org/volunteer/hosts . Also, if you want to start volunteering for them after seeing those incentives, or if you want to become a campground host, you can do that on their website as well!
Keep up the great work, Nyleta!
Want to connect with other volunteer coordinators like this?
You can ask for advice, share best practices, and network with each other!
Join Our Facebook Community