Charter Schools Track Parent Volunteer Hours
Charter Compliance
Set milestones so parents can make sure their achieving their requirements
Time Accountability
Easily approve hours and see who is in compliance
Shift Scheduling
Allow parents to self-coordinate and choose their own shifts
Streamling Service Hour Time Tracking at the The Academy for Classical Education Charter School
Nancy was at her wits' end. She is PTO president of a new county wide charter school in Georgia that is finishing their second year. Families are required to complete at least 20 hours per year to stay in the school. Keeping up with hours is incredibly important as attendance is highly competitive. This school is so popular that they have awaiting list with as many hopeful students as current students enrolled.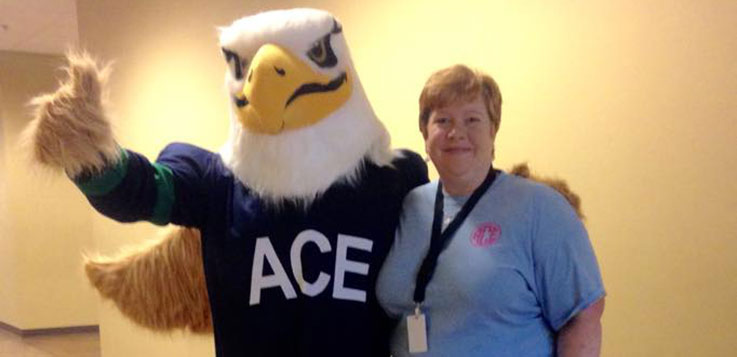 Nancy was keeping track of all these people and their hours with just papers and excel. In the first year there were around 700 students with their families. It was becoming a nightmare so Nancy did some research and found Track it Forward. It seemed like it would fit her needs. Starting a PTO from scratch was already intimidating and there was no example to follow for using a time tracking site like this. Nancy was a little apprehensive and doubtful of her ability to adapt to a whole new type of computer tech related system. She just wasn't sure if she could do it. What if it was too complicated? But she needed a better way than the piles of papers and spreadsheets. She checked out the site and spoke directly with James, the founder of Track it Forward. He helped give her the confidence that it was easy enough for her to manage.
Sure enough once she signed up, there was no going back. Their first year was horrendous keeping track of all the volunteers, this second year with over 1100 students it's "no big deal."With Track it Forward she has been able to track over 15,000 volunteer hours. When volunteers see their progress, the incentives and the milestones they are reaching, it creates a strong sense of motivation and even healthy competition among themselves. "People get motivated when they have ownership of a task." They don't have to email or notify a coordinator, with Track it Forward, volunteers can view the hours they've done, know how many are left to do, and see how others are doing. Nancy even gives awards to people who have volunteered a certain amount of hours by a specified time, one particular award is displayed on volunteer's lawns all over the county.
She loves that everything she really needs to know is visible within the first 60 seconds of when she logs into the Organizer Dashboard. With the pie chart she just sees it and says, "Oh look half my school has done their hours!" The email notifications keep her informed and she can export all her data in the reports on the go from her laptop when she needs to send an email and keep the rest of the PTO and school informed. It's also easy for parents to use from the apps on their phone.
"I am not a computer guru. Computers are not my gift, but I can do it! I don't have to eat, sleep, breath volunteer hours. I can go do other things. You are money well spent." -- ­Nancy
Want to connect with other volunteer coordinators like this?
You can ask for advice, share best practices, and network with each other!
Join Our Facebook Community