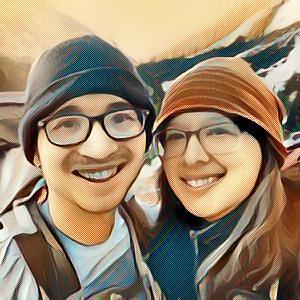 James McBryan is the founder of Track it Forward. He started Track it Forward in 2010 while volunteering at his local rose garden in Oakland. They needed a tool to track hours so they could distribute T-Shirts, so he built one for them. Then other parks in the Bay Area also wanted to use the tool, so he abstracted that for them. And so on and so forth! What once was just a side project now serves thousands of volunteer organizations.
His work in the volunteer world started at a very young age and was heavily influenced through his background as an Eagle Scout. James believes in the Scout Slogan of "Do a Good Turn Daily" and he hopes that his work with Track it Forward and his other initiatives help him do more than one good turn daily and also empower others do more good by having good technology to help them with their work.
In 2011, James became Taproot's Pro Bono Role Model of the year for his work in volunteering and the community. To date, James has led over 11 different volunteer organizations and is always involved in something. If you look at his "Volunteering Leadership C/V", you can see that he is passionate about outdoor adventures, technology, and swing dancing:
2015-Present:

Co-Founder and Marketing Partner of The Breakaway
Weekly swing dance venue in Oakland, CA that is helping to bring swing dance and jazz back to life.

2012-2014

President of Hubmasters
A Toastmasters public speaking club for Entrepreneurs

2008-2011

Project Lead for Engineers Without Borders in Orange County, CA
Led over 40 professionals in 5 different trips to Honduras to implement large wireless infrastructure for schools

2011

Co-Founder of The Dancers Den
Weekly swing dance venue in Berkeley, CA

2007

Founder of Swing Cal
A student run De-Cal at UC Berkeley to teach other students how to swing dance

2005-2006

Choreographer at Movement Dance Group
Choreographed and taught swing dancing at a Hip Hop, Jazz, and Swing group at UC Berkeley

2004-2007

Executive Director of Lindy on Sproul
A weekly outdoor swing dance venue at UC Berkeley

2004

President of Hall Association
Presided over a 200 person dorm

1994-2003

Senior Patrol Leader for Troop 36
Worked through all the ranks and positions of scouting to become the senior patrol leader, an Eagle Scout, and to attend and lead Philmont Scout crews 4 different times

2002

Representative to Financial Committee at Foothill High School
Represented the student body at Foothill High School to the administrative financial committee

2001

Secretary at CSF
Kept track of membership and dues for a 400 person volunteer organization and constructed a DOS based database to help manage them
A Blog for the Part-Time Volunteer Coordinator
Translating workplace management to volunteer management.